Parallel computing for everyone promised with 16- and 64-core boards.
by Jon Brodkin – Sept 27 2012, 5:00pm CDT for Ars Technica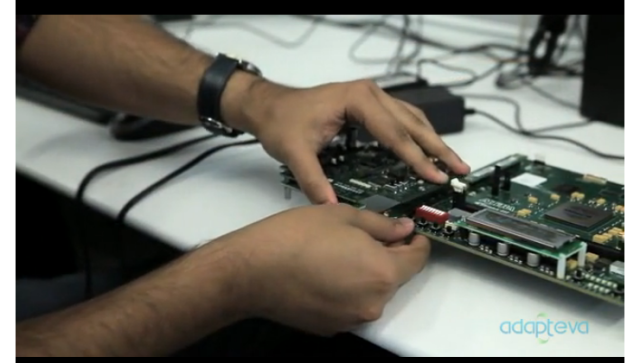 Chipmaker Adapteva wants to make parallel computing available to everyone, but there's a good chance you've never even heard the company's name. Founded in 2008, Adapteva focuses on building low-power RISC chips, which it sells to board manufacturers, and is trying to license its intellectual property to mobile processor vendors for use in smartphones."We're way down the food chain," Adapteva CEO and founder Andreas Olofsson told Ars. But Adapteva wants to bring its technology directly to the people who would actually use it, with aKickstarter project to raise at least $750,000, and a stretch goal of $3 million.